By Poly
This is an excerpt from this weekends premium update from the The Financial Tap, which is dedicated to helping people learn to grow into successful investors by providing cycle research on multiple markets delivered twice weekly. Now offering monthly & quarterly subscriptions with 30 day refund. Promo code ZEN saves 10%.
Talk about an uneventful week, with the past five trading sessions since the last report essentially going nowhere. This does not change any of the detailed analysis I presented last week, only that we likely have a pause in the markets to digest the strong move earlier in the Cycle. For a detailed and longer view of the equity markets, I encourage you to go over last week's report again.
All consolidation events within an uptrend and early Cycle environment are generally considered a building period before the next leg higher resumes. At this point, we can only assume the uptrend is in force and that the rally up to the Half Cycle point will continue next week.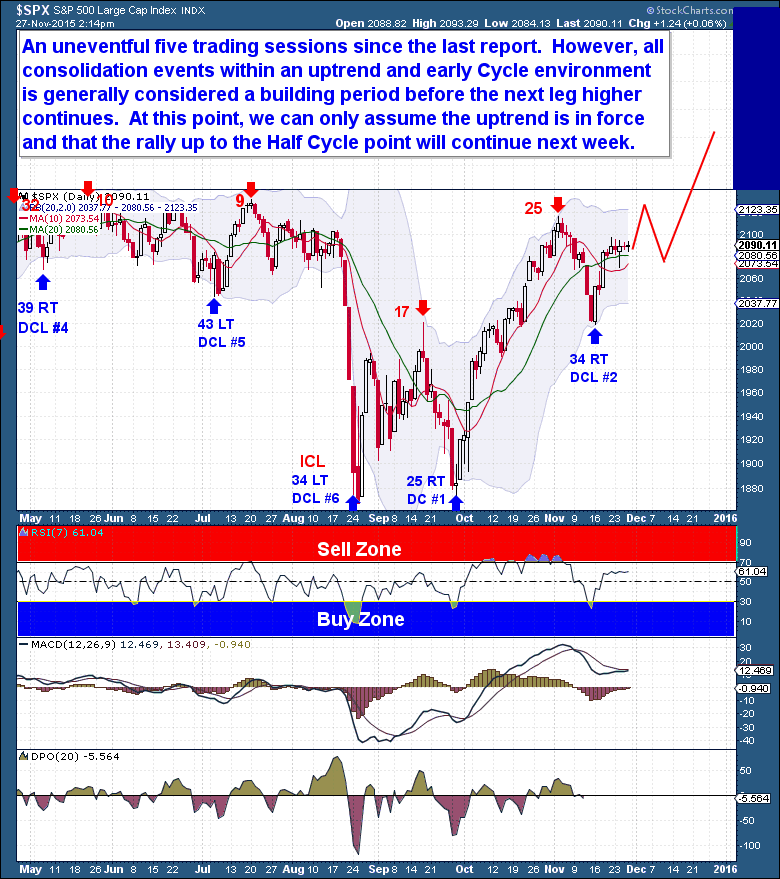 It was not the bullish holiday season week that we have seen in recent past, but nonetheless, the equity markets remain just a few big sessions away from all-time highs. And more importantly, the Investor Cycle has closed the week above the 26 week moving average five out of the past six weeks. At this point, the trend is reestablishing itself higher.  This is clearly only week 13 coming off a correction, so it appears as though the bulls are starting to reassert their control.
If past Cycles are a guide, then the odds favor a move above all-times. If the correction has ended, meaning that a bear market is not currently in motion, then we must assume that this will become a Right Translated Cycle, similar to those seen throughout this bull market. In that case, we could be looking at another 7 to 15 weeks of gains, before this IC tops.  Stay open to possibilities, avoid forming absolute opinions, they will restrict your ability to execute the right trading strategy.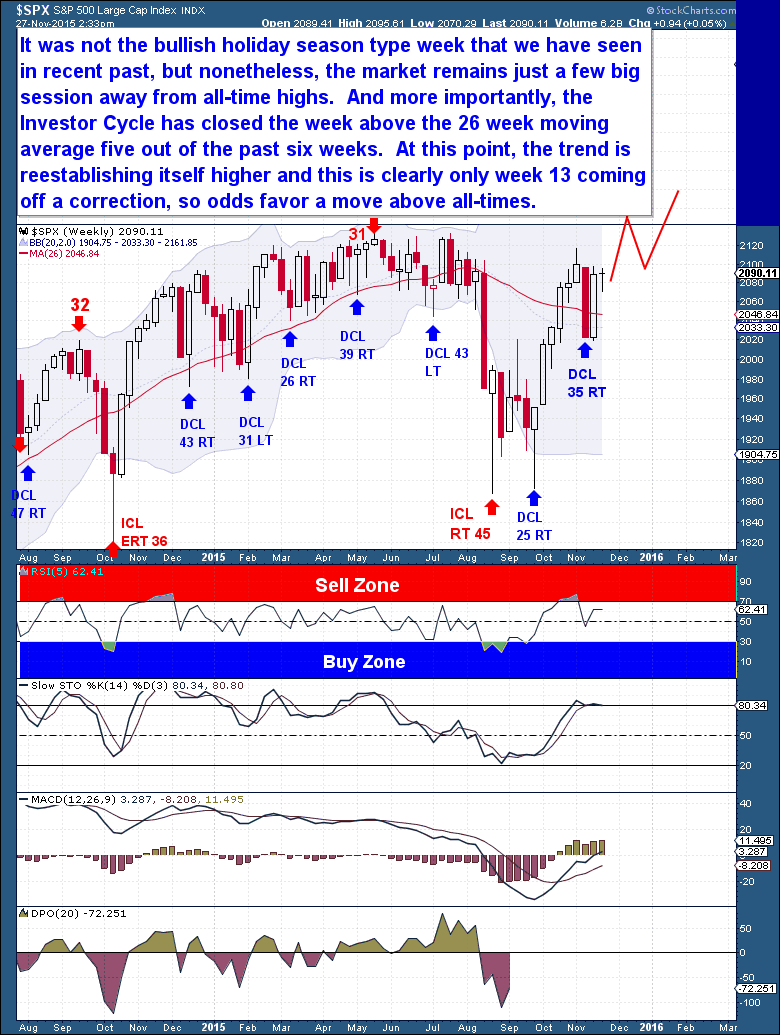 Leave a Reply
You must be logged in to post a comment.