By Poly
This is an excerpt from this weekends premium update from the The Financial Tap, which is dedicated to helping people learn to grow into successful investors by providing cycle research on multiple markets delivered twice weekly. Now offering monthly & quarterly subscriptions with 30 day refund. Promo code ZEN saves 10%.
The entire trading community is once again extremely bearish on equities. Whenever we see extensive, relentless declines like those of the past two weeks, sentiment accelerates quickly to the downside, and this time was no exception. In fact, we've seen a rather remarkable breakdown in sentiment. It's now plumbing depths that typically ring in significant turning points: Investor Cycle Lows, the end of corrections, and the end of bear markets.
Sentiment alone tells only half the picture, however. It can remain extremely elevated for long periods during bull markets, and extremely low for extended periods during bear markets. If equities are locked into the early stages of a protracted, bear market, it would be normal to have the level of negative sentiment we're seeing today. That said, during the bull market of the past six years, each instance of negative sentiment at today's level has spawned a significant rally.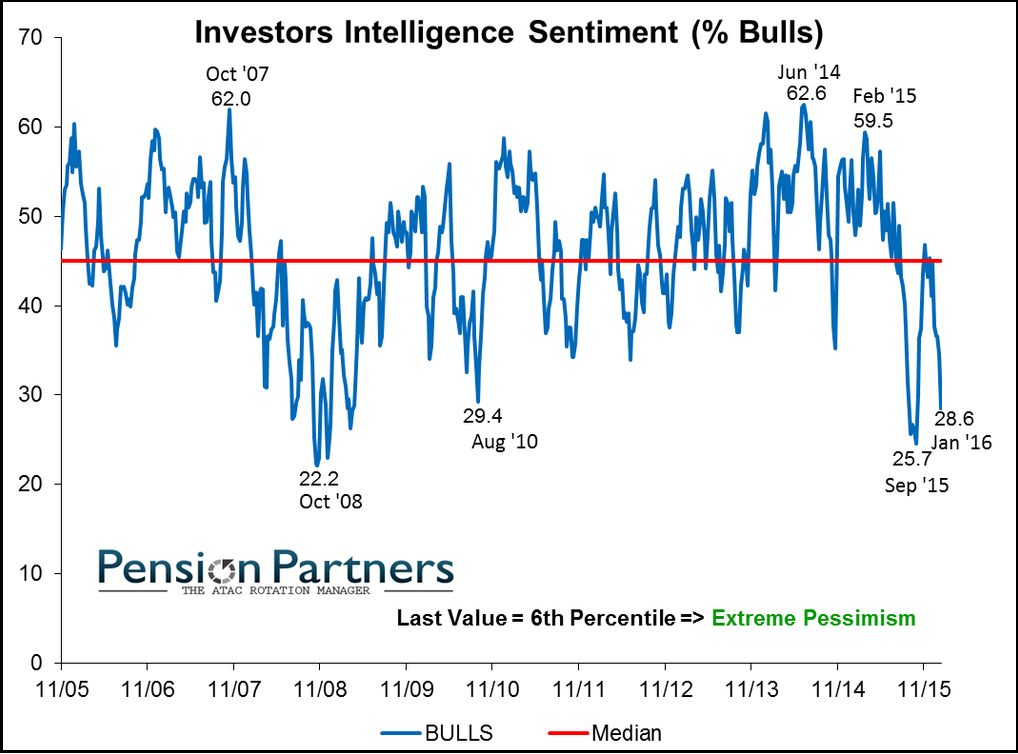 The current equity market decline has been extreme. The current Daily Cycle is now very oversold and, from a timing perspective, is also a little extended. Friday marked Day 42 of the current DC, well into the normal timing band for a DCL. A further low on Monday (in pre-market futures) or on Tuesday (at the regular market open) could mark the low of the current Daily Cycle.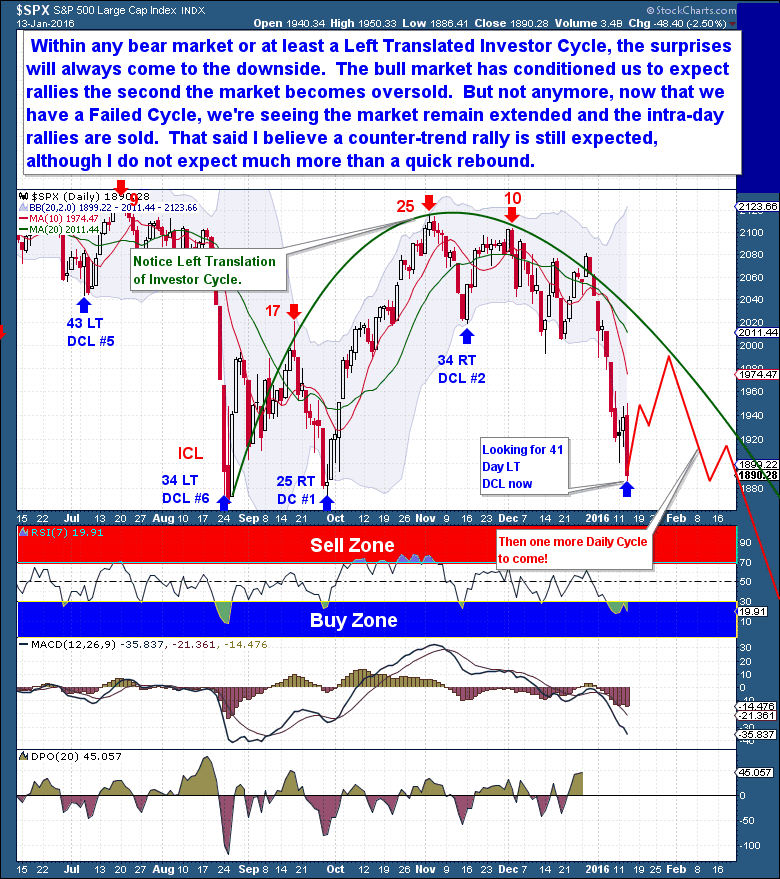 The series of lower tops and lower lows we witnessed in November and December helped to anticipate the declines that are unfolding today. And when the Daily Cycle failed in December, it was evidence that significant declines were still ahead. But now, after significant declines and with an aging Investor Cycle (20 weeks), further downside is much more difficult to project.
Markets remain so oversold and sentiment so extreme that we must consider the potential for a week 20-21 Investor Cycle Low. If that happens, we should expect a big rally out of the ICL (see the green path below); a move toward 2,020 would be comfortably within range. With sentiment at current levels, such a move would surprise most traders, which could provide fuel for markets to overshoot to the upside.
On the other hand, if the current IC holds another Daily Cycle to the downside, we should expect a path similar to the below red line.
And there is a third possibility, one that sees equity markets moving to new all-time highs. For now, however, because of the failure of the current Investor Cycle, I expect a predominantly bearish outlook for 2016.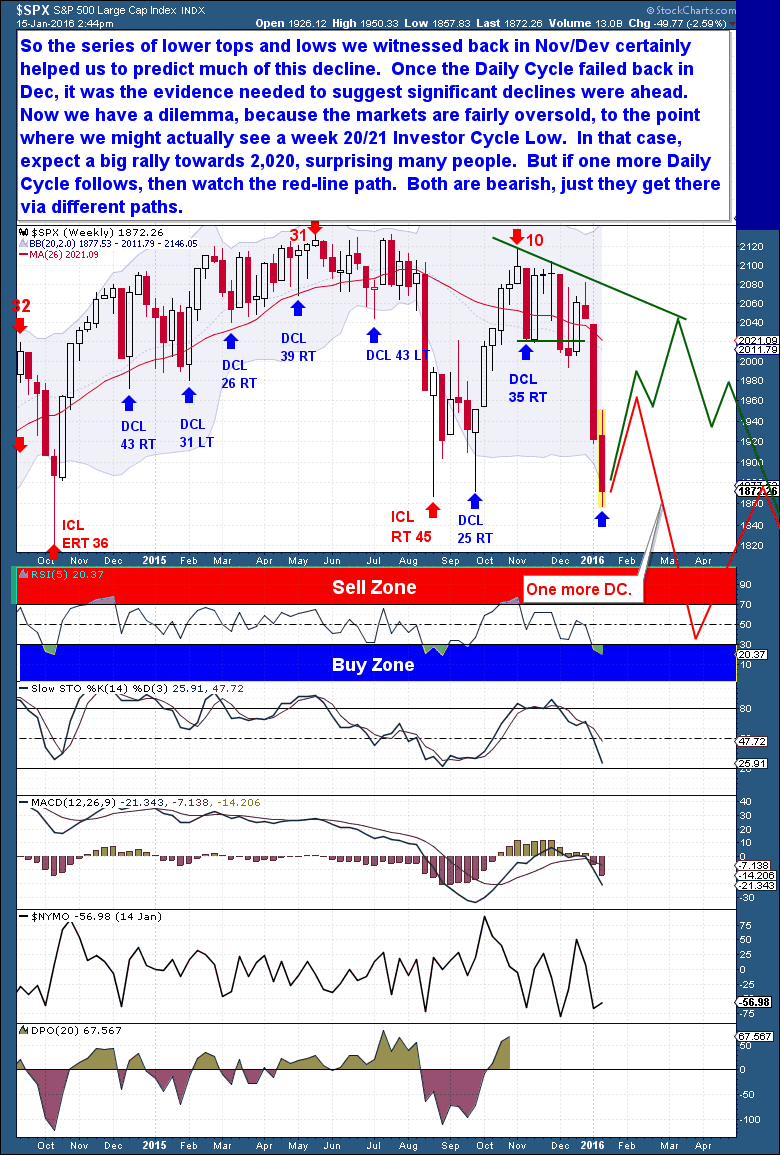 Leave a Reply
You must be logged in to post a comment.