By Poly

This is an excerpt from this week's  premium update  from the The Financial Tap, which is dedicated to helping people learn to grow into successful investors by providing cycle research on multiple markets delivered twice weekly. For more up to date commentary subscribe. Now offering monthly & quarterly subscriptions with 30 day refund. Promo code ZEN saves 10%. 
With the Euro, it appears that price just tested the prior high for the current Cycle.  Already on Day 10, the current Euro Cycle should not have the legs to move higher – it's due to move into an Investor Cycle Low, and IC moves are dominant.  To accommodate the move into an ICL, a Left Translated Daily Cycle is necessary, so the down move should continue beginning early next week.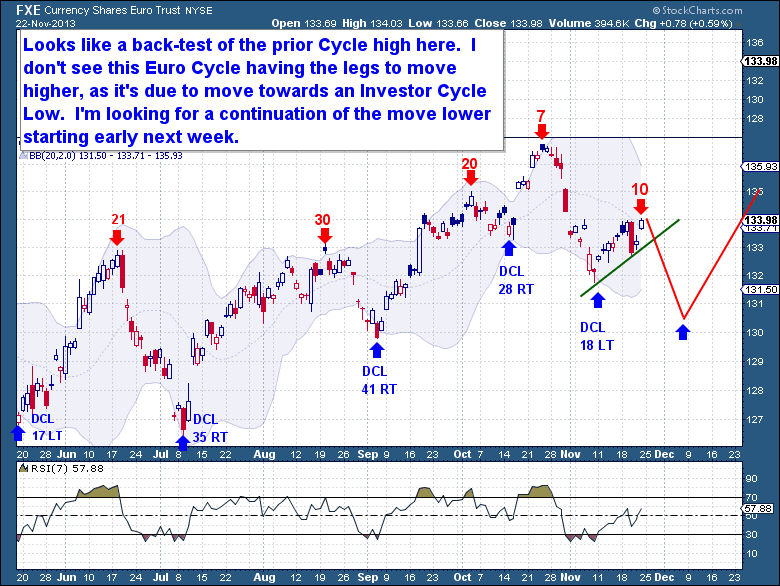 It is possible that the Dollar is ready to fall again, and that the Euro's recent 2 week drop formed an ICL. But this scenario is unlikely; there is no sign of the sentiment drop necessary to support a Euro Investor Cycle Low.  So after a 16 week advance, chances remain high that the Euro has another drop directly ahead.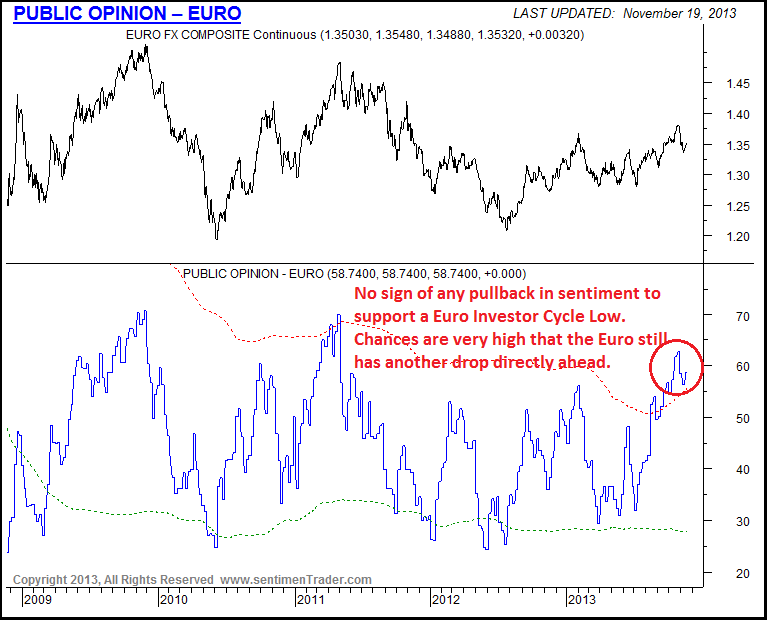 From a macro perspective, there is far too much noise from the world's central banks to glean any real direction.  The ECB has been fairly vocal and dovish of late, finally realizing that sitting idle while the US, UK, and Japanese central banks talk about increasing liquidity is pushing the Euro higher and making their exports more expensive.  A higher Euro makes it very difficult for the Europeans to export their way out of a continent-wide recession, and so has a deflationary impact on Europe.
Since it's extremely unlikely the Euro is in Week 3 of a new Investor Cycle, our expectations must be for the Euro to fall immediately from this point. The Daily Cycle does not support further upside here, as a Left Translated DC is necessary for a drop into a mild Euro ICL.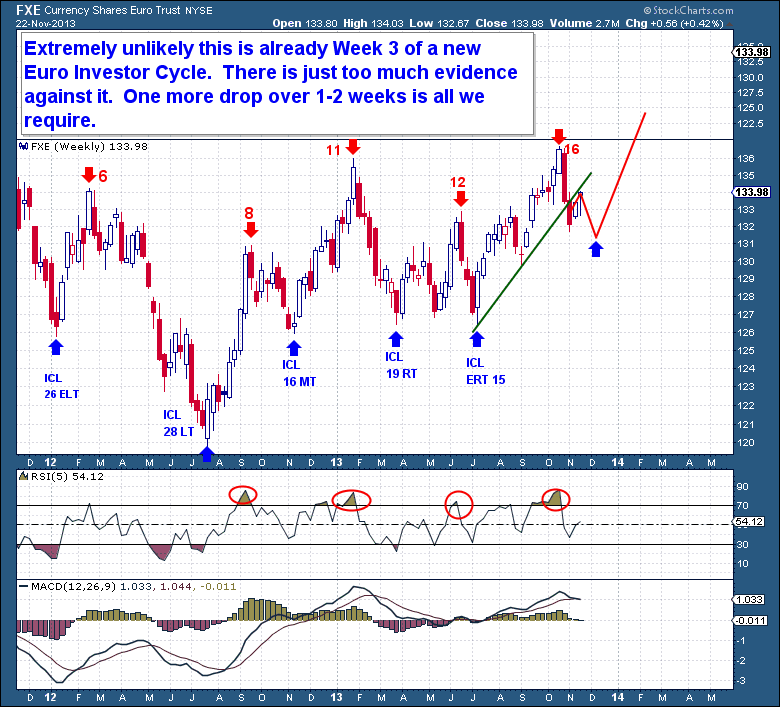 Leave a Reply
You must be logged in to post a comment.