By Poly 
Crude oil inventories skyrocketed in an announcement today and it sent crude crashing by as much as $3 at the lows of the session.  This was the largest weekly increase since September and it puts inventories at an all-time high.  The announcement was further evidence that a combination of higher supply and weaker demand is having an impact.  This is also the general theme across the commodity space, demand is weak and pricing is beginning to reflect this.  We're all so fixated on the FED's impact that we might not be focusing on the right (demand destruction) issue.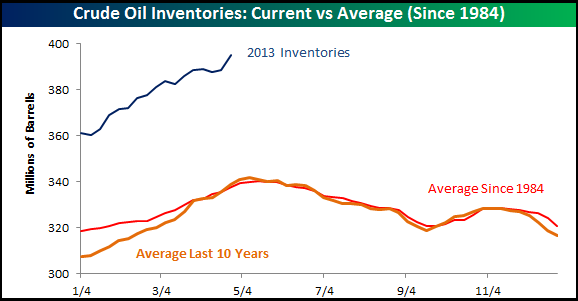 Whenever you receive surprising announcements like this which favor the trend of the current Cycle, you generally will end up with larger moves in the price.  My Cycle count has Crude on Week 24 and a Daily Cycle that was more than ready to roll over to form a Left Translated Cycle.  The evidence or confirmation of a LT Daily Cycle has yet to present itself, but I feel that the reaction to this news (while the Dollar was dropping) was exactly how I expected Crude to react at this stage of its Cycle.
So we will need to see if there is downside follow through tomorrow.  Another fall tomorrow would confirm the 10dma is lost and a pattern of lower highs will remain in play.  That pattern projects one deeper low to come, which obviously in my opinion will be the eventual ICL.  If we're to form a deeper ICL, then we should look for a rapid decline down towards the $82-84 level.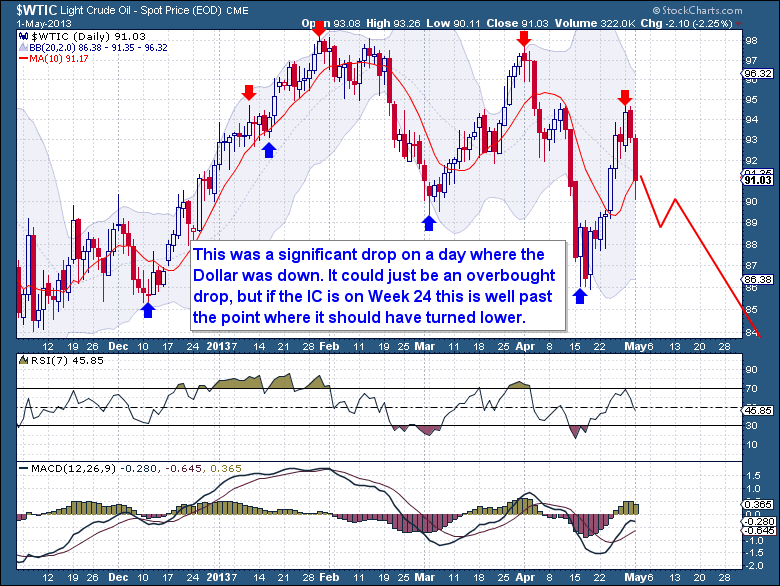 Investor Cycle Trading Strategy – CRUDE OIL
Crude has reversed lower as I've been expecting, now its matter of seeing follow through to the downside as this Daily Cycle should form Left Translated and decline over the next few weeks.  If last week's highs are re-tested and taken out, then it's likely that the Investor Cycle count is incorrect; I don't believe new Cycle highs should be made now.
This as is an excerpt from the last week's  premium update  from the The Financial Tap, which is dedicated to helping people learn to grow into successful investors by providing cycle research on multiple markets delivered twice weekly. If you'd like to receive real time alerts as well as the most up to date reports, you may want to take their 

FREE 15-day trial

 to fully experience what they offer. 
Coupon code 
(ZEN)
 saves you 15%.
Leave a Reply
You must be logged in to post a comment.