By All About Trends
As the indexes power higher towards resistance within the Yellow Brick Road we see a fair amount of names starting to trade to the beat of their own drum and put in some chart time.
That's a good thing. Some we see being content basing here, others we see like the indexes powering towards resistance. Which brings up another point which is what happens at resistance? Well we talked about the SPX building out a sideways wave 4 trading range which is the bullish count so that could be very well what's being built. We'll just have to see what things look like when we get there.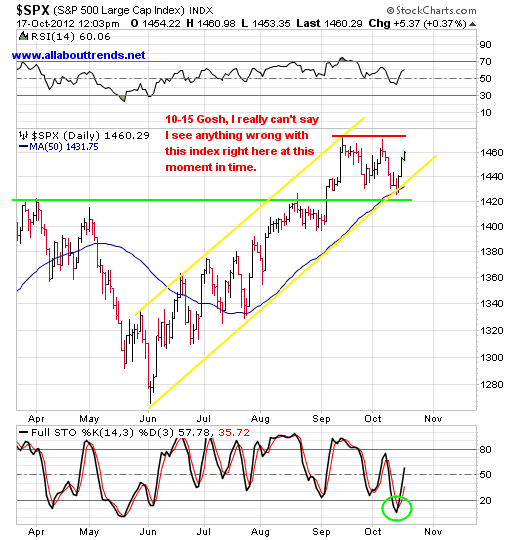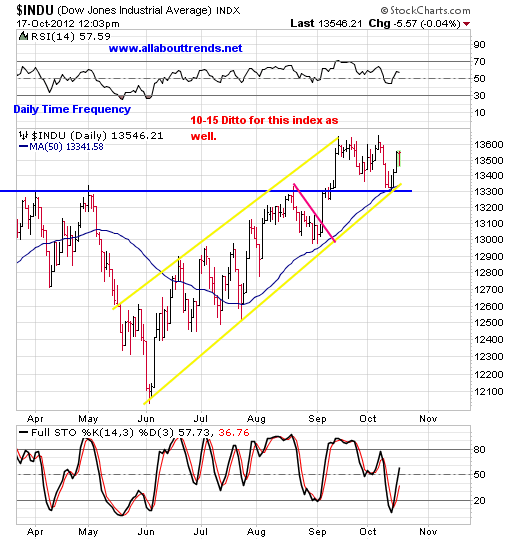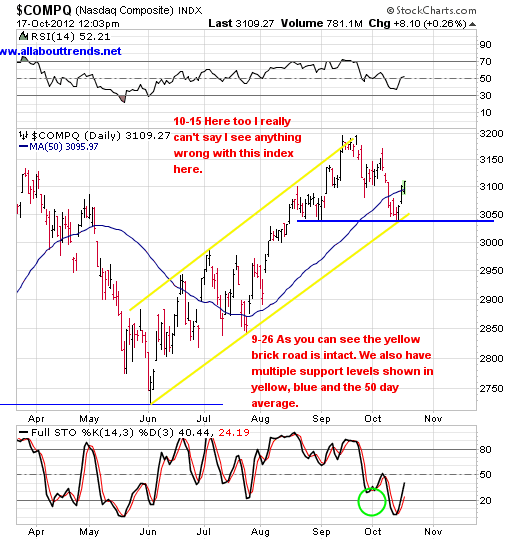 In the meantime it's a market of stocks and that's the way we'll trade it. Just look at YELP, NOW and our amazing chart of the day below.
AMAZING CHART OF THE DAY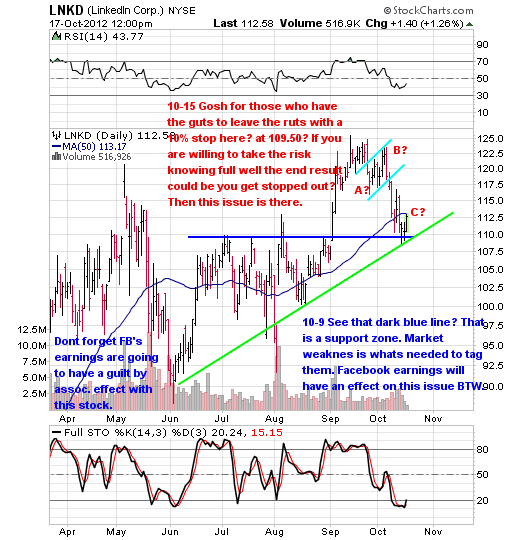 So far so good. Two days ago embedded in the chart note we said (when everyone was scared of the market):
For those who have guts to leave the ruts with a 10% stop here? At $109.50 IF you are willing to take the risk knowing full well the end result could be you get stopped out then this issue is there.
And here we are with the stock up 3 points off of that statement. Sure it's only 3 points but that's a hit and run swing traders dream in a short period of time.
The main point we want to make is that it tagged trend channel support at the green line which was below the 50 day average by the way. Now you know why we say in the zone because just because it broke the 50 day average means nothing when you have a bigger trend in play of the green line.
the following is an excerpt from today's premium mid day report. Subscribers receive daily commentary, stock picks and a weekend wrap-up. Experience our accurate market analysis, trading methodology, and stock selection to elevate your equity curve with this special trial offer. You receive 2 months to try All About Trends for only $20.
Leave a Reply
You must be logged in to post a comment.