By Poly
This is an excerpt from this week's  premium update  from the The Financial Tap, which is dedicated to helping people learn to grow into successful investors by providing cycle research on multiple markets delivered twice weekly. Now offering monthly & quarterly subscriptions with 30 day refund. Promo code ZEN saves 10%. 
I just cannot emphasize how much I like the silver chart, to me it looks ready to pop in what could be a 20% rally in as little as 4 weeks.  We know silver is capable of such moves and I see the current coiling action being extremely similar to the move which occurred over the summer of 2012 (see chart below).  We have a good pickup in speculative buying (COT) while the underlying technical strength of this Cycle looks great.  The Cycle count is very favorable and we have what looks to be a massive double bottom triangle breakout coming!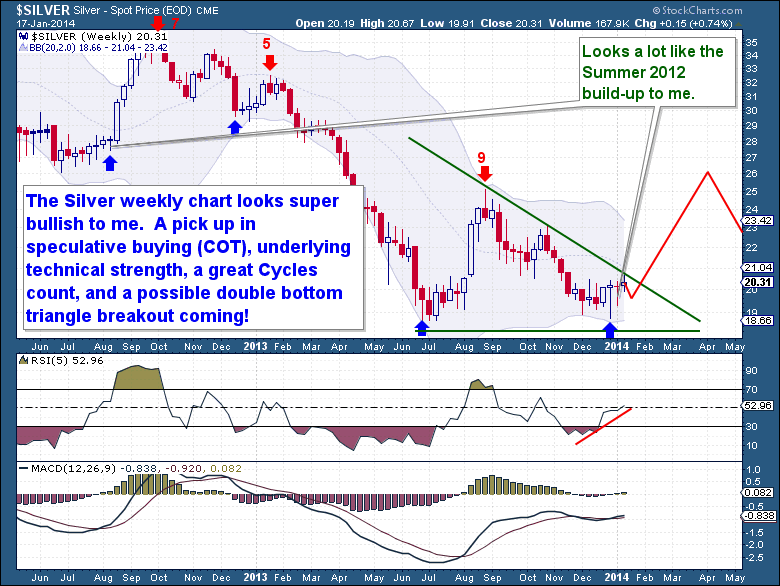 Platinum is getting some love too; it's breaking-out of its own bear market decline.  Up $130 in just the first 4 weeks, it shows that the entire sector is attracting interest.  It is overbought, but with a double bottom in place it appears to be in the early stages of a new trend.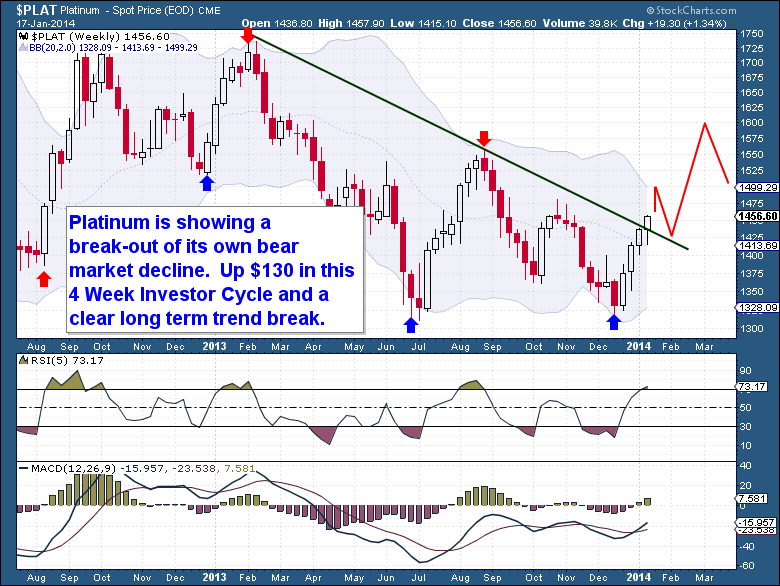 Related Posts:
US Dollar Struggles To Catch A Bid
Current Euro Cycle Unlikely To Move Higher
Leave a Reply
You must be logged in to post a comment.