By Poly
This is an excerpt from this week's  premium update  from the The Financial Tap, which is dedicated to helping people learn to grow into successful investors by providing cycle research on multiple markets delivered twice weekly. Now offering monthly & quarterly subscriptions with 30 day refund. Promo code ZEN saves 10%. 
I called for a larger drop in the Dollar mid-week because the Daily Cycle was near an end and clearly rolling over.  Declines into Cycle Lows can move much deeper and longer than we expect, so I would not be surprised to see a few more sessions lower to start the week.
But the timing is such that we should be prepared for at least a mild counter-trend bounce near the end of next week.  The decline has reached a somewhat oversold level, and the Dollar index has fallen slightly below the lower Bollinger Band.  The RSI is also in my "buy zone", further evidence that a Cycle Low is imminent.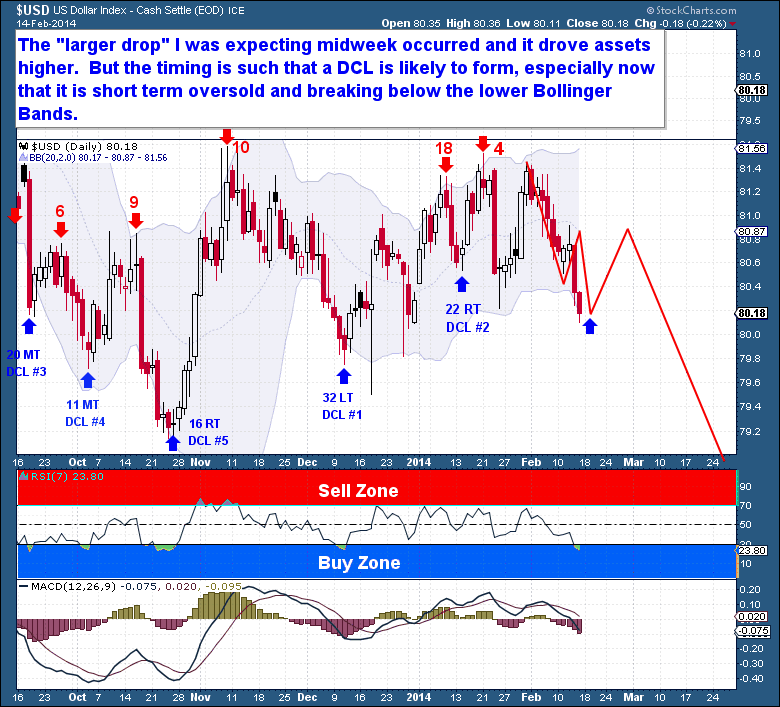 But the Dollar's decline is likely to only just be getting started.  The Euro went through an 8 week consolidation and now appears to be breaking up in a move which could extend considerably higher.  If the Euro is breaking out, it could be looking to make a sustained run, which will almost certainly drive the Dollar index into a deep Investor Cycle Low.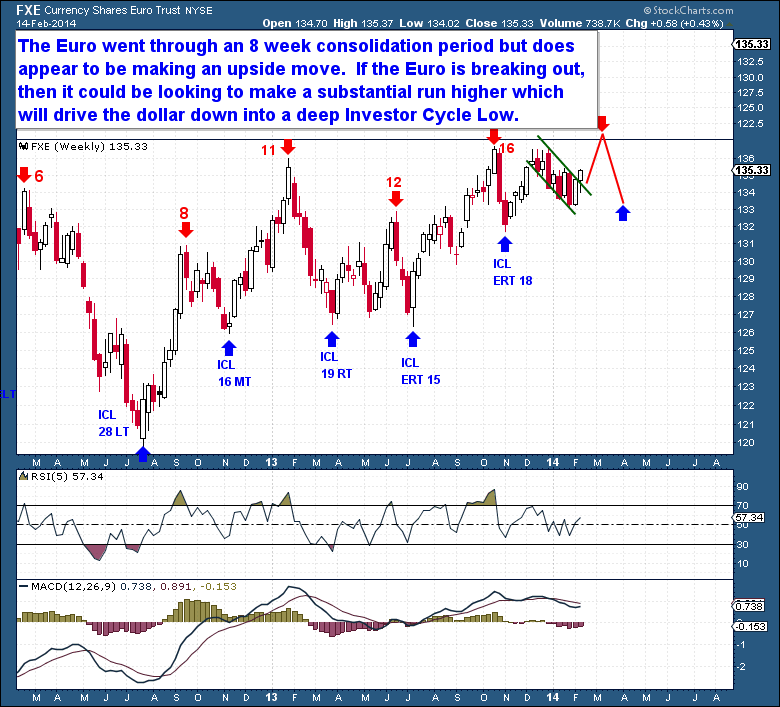 I've shown that a significant Dollar break-down is coming, and the weekly chart looks ready to confirm my analysis.  We have 2 back-to-back Left Translated Investor Cycles (topping in weeks 4 and 2 respectively), so there is no doubt that the long term (3 year) Dollar Cycle is in decline.  The last Investor Cycle failed (meaning a lower Cycle Low), confirmation that the 3 Year Cycle has topped.
The long term decline of the dollar is not a new development – we've tracked it for many weeks.  But with an aging Investor Cycle (week 17) telling us to watch for a big drop, there should be nowhere for the Dollar to hide. Technically, the IC is weakening, and the coming Daily Cycle should be extremely bearish.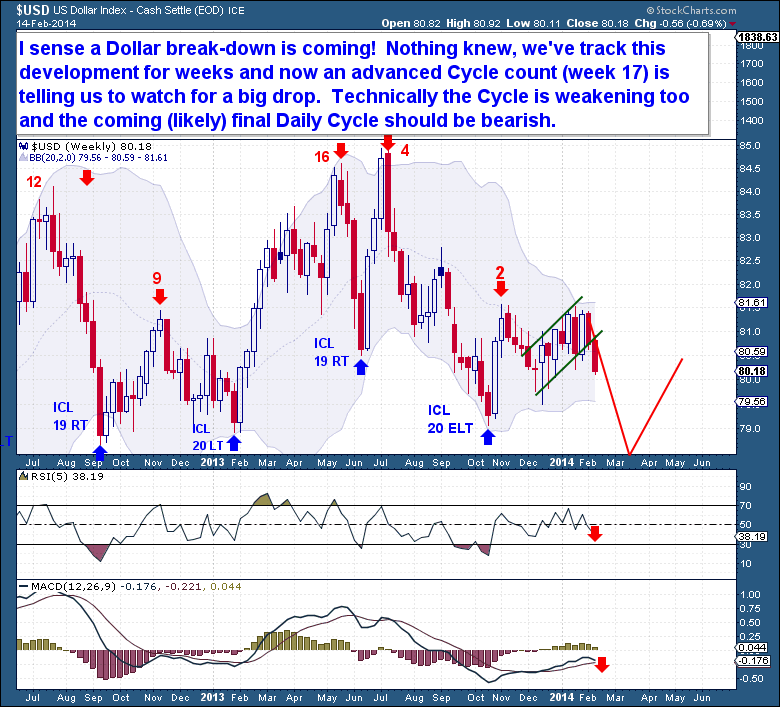 Related Posts:
Volatility Is Coming, But Which Direction?
Speculative Buying Underlies Strength In Silver
Bearish COT Report Fuels Oil's Mini-Crash
One Response to "US Dollar Likely To Rebound"

Leave a Reply
You must be logged in to post a comment.