By All About Trends
The following is an excerpt from today's premium report by All About Trends. Enjoy a free 15 day trial to their service and receive daily stock picks, market analysis, and a complete trading plan. Promo code: zen
Friday and over the weekend we said:
"Really all they show since the gap down over which you had no control over anyway is that of a sideways consolidation with both indexes having a hard time getting up off the mat."
As you can see below, that is still the case here.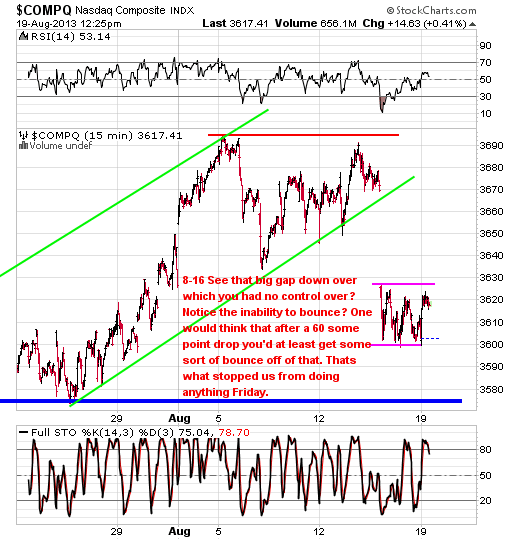 "And this is where we find ourselves as we go into next week, looking for a low and the completion of an A wave. Then it's snap back rally bear channel time IF this script is going to follow the May through June pullback pattern."
We really can't say that the A wave down of an ABC downswing is completed because all we've really done thus far is pull a "Help I've Fallen And Can't Get Up" stance.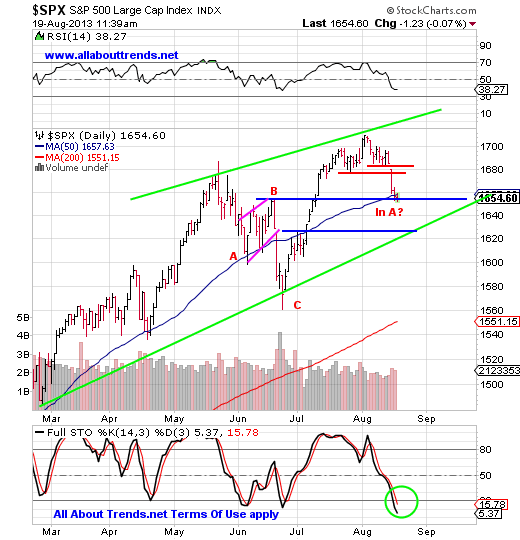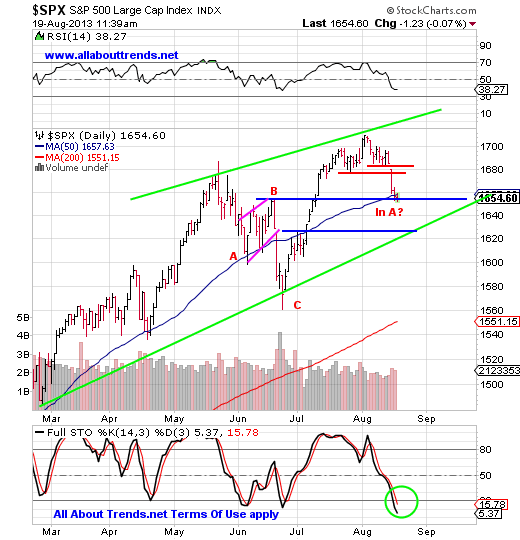 Leave a Reply
You must be logged in to post a comment.